Boeing 737-800 by Marek in UIA livery

At the request by the ukranian papercraft modelers  I repainted  the Boeing 737-800 parts by Marek in 1:100 scale  in the Ukraine International Airlines (UIA) livery.
As the prototype was chosen board UR-UIA: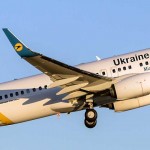 Here is one of the sheets of repainted parts: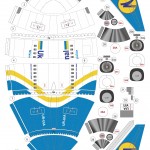 Download paper model with two stands and instructions  in Links section.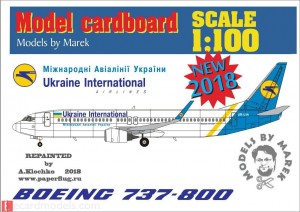 Pictures  of this model kindly provided by Oleg Botwinko .