Tupolev 204 in soviet AEROFLOT livery. Scale: 1:100.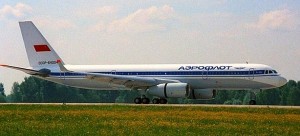 At the request by the russian papercraft modeler Russian Papercraft  I repainted  the Tupolev 204 papercraft  by Андрей о1399ха in 1:100 scale  in the soviet AEROFLOT livery.
As the prototype was chosen board СССР-64003:
Here are a few sheets with repainted parts:
Download paper model with instructions  in Links section.