Concorde in Braniff Airways livery. Scale 1:144.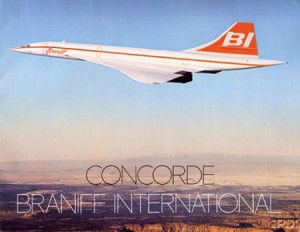 In the spring of 2018, I repainted  the Concorde papercraft  by Ralph Currell and Erik te Groen in 1:144 scale  in the Braniff Airways livery.
Concorde was never painted in a Braniff Airwqays livery, although there were many artist impressions of what one would look like:
Here are a few sheets with repainted parts:
 Скачать модель с инструкцией можно в разделе Ссылки.
Download paper model with instructions  in Links section.