Paper model Boeing 737-800 by Marek in UIA (AeroSvit) livery.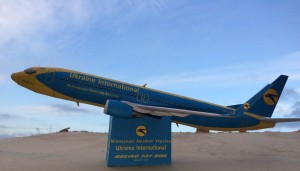 At the request by the ukranian papercraft modelers  I repainted  the Boeing 737-800 parts by Marek in 1:100 scale  in the Ukraine International Airlines (UIA) livery.
Earlier the board was painted in AeroSvit livery.
Download paper model with stand and instructions  in Links section.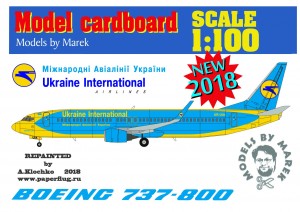 Pictures  of this model  (inflight mode) kindly provided by Oleg Botwinko .