Boeing 787-8 in new AIR CANADA livery. Scale 1:120, 1:100, 1:72.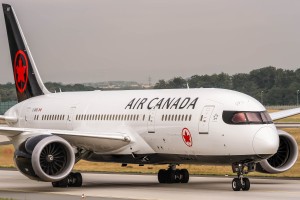 Redesigned parts of Boeing 787-8 in 1:120 scale were painted in the "AIR CANADA" new livery. The Boeing 787-8 papercraft was designed by Edwin Rodriguez well known as HERMERCRAFT.
As the prototype was chosen board C-GHPQ:
Here are a few sheets of repainted parts:
Download paper model Boeing 787-8 Dream Liner in new AIR CANADA livery in Links section.